It's true. I have a constant case of wanderlust. I am always dreaming of new places to see and things to experience. Therefore, almost nothing can be more fun for me than forcing myself to find an interesting and beautiful place to match each letter of the alphabet! So I give you my Must See Travel Destinations A-Z.
Now, I'm sure some of you will disagree and wonder why I didn't include your favorite destination for letter "F" or why it's heavily centered around a certain area….and that's okay, because this is my list! lol. I hope you enjoy it and find some destinations to add to your bucket list as well. And I would love to hear about all the places you would include on your list, go ahead and share them in the comments section below!
A- Acadia National Park
This beautiful area located outside Bar Harbor, Maine is a must see! They boast being the first city to see the sunrise in the US. (Which is true during during the months of October through March). Great seafood, wildlife, mountains, outdoor culture, and friendly people make this city top my list of places to see.
B- Bruges, Belgium (double B…bonus points!)
How do you not fall in love with a city that has charming little bridges everywhere, castles galore, rivers to boat down every street, biking instead of cars??? And I'll leave you with this: Beer, Waffles, and Chocolate – We have Belgium to thank for all of it!
C- Cinque Terre, Italy
Cinque Terre, Italy is made up of 5 villages situated on top of dramatic cliffs. It's a UNESCO World Heritage Site and no cars are allowed. That, and the undeniably beauty of this cliff-side village, is enough for me to want to go!
D- Dark Hedges- Northern Ireland or The Dead Sea in Israel
These beech trees were planted over two centuries ago and are now one of the most photographed natural phenomena in Northern Ireland…plus, it was used in the filming of Game of Thrones! I would love to go for a walk down this path!
A sea that you can actually float in, without any effort! This is due to the fact of the high amount of salt in the water. It is named The Dead Sea, because the salt content actually renders it unlivable to sea life. While sea creatures wouldn't enjoy this water, human do. It actually gives us many healing benefits. The large amount of different salts, minerals, and black mud located in the Dead Sea is what keeps hundreds of thousands of visitors coming to this destination every year.





E- Edinburgh, Scotland
bingfotos.blogspot.com
With it's old castles, beautiful-though decidedly eery- architecture, and haunted past are just some of the reasons I want to book a flight to Edinburgh, Scotland pronto. UPDATE: I went to Scotland, and it's AMAZING! Here's 17 Pictures To Make You Fall In Love With Scotland from my trip.

F- Fairbanks, Alaska or French Polynesia



OR
Fairbanks Alaska- home of the Northern Lights and the Midnight Sun! Between that, and the amazing wildlife and breathtaking scenery it should be no wonder why it landed a spot on my Must Visit list.
Maybe an over water bungalow is more your style? Tropical French Polynesia does it best! Spend your days frolicking around some of the pink or black sand beaches and then retire to your personal over-water bungalow.
G- Geneva, Switzerland


With it's snow capped peaks and beautiful lakes, Geneva is known as the city of parks and is one of the greenest cities in Europe.
H- Hallstatt, Austria
With the baroque architecture and nestled between the mountains and water, you'll never want to leave this fairy tale land.
I- Istanbul, Turkey




Istanbul- a beautiful city where East meets West. Enjoy the different Mosques and museums, the Turkish baths, and the breathtaking skyline. It's easy to fall in love with a city so rich in history and culture.
J- Johannesburg, SA


This is the place to mix big city culture and outdoor adventures. You'll find a myriad of museums, beaches, cafes, and zoos here. I've also always wanted to go on a South African Safari, and quite a few will depart from Johannesburg,

K- Krakow, Poland
Krakow, Poland is overflowing with history, charm, great food and nightlife…and it's a city that won't break the bank. A more somber experience on my must do list in Krakow- exploring the concentration camps used during the Nazi Holocaust.
L- London, England




Even though London is a very popular tourist destination- and with good reason- including London on this list is a more personal one for me. I used to work as a flight attendant and the trips would always take me to London. This city started my love affair with Europe. I have very fond memories here and never got to take my husband to see it before the company I worked for went under. This is a must go back to (and bring the hubby!) on my list.
M- Montreal, Canada or Munich, Germany
www.orangesmile.com
Ahh, how to decide? Beautiful french Montreal inside our neighboring country of Canada? Or Munich, Germany…a city I've been wanting to visit for years now. The charm of both cities make this a tough decision on who should get the coveted "M" spot on the list. You decide! Since this is my list, I'm keeping them both 🙂
N- see the Northern Lights in Finland
Seeing the Northern Lights has been on my bucket list for a while now….and what a cool way to do it! In Finland, they have these glass igloos that you can sleep in for the night and hope for your chance at seeing the amazing light show. What an experience.
O- Oslo, Norway
roxloveslearning.woodpress.com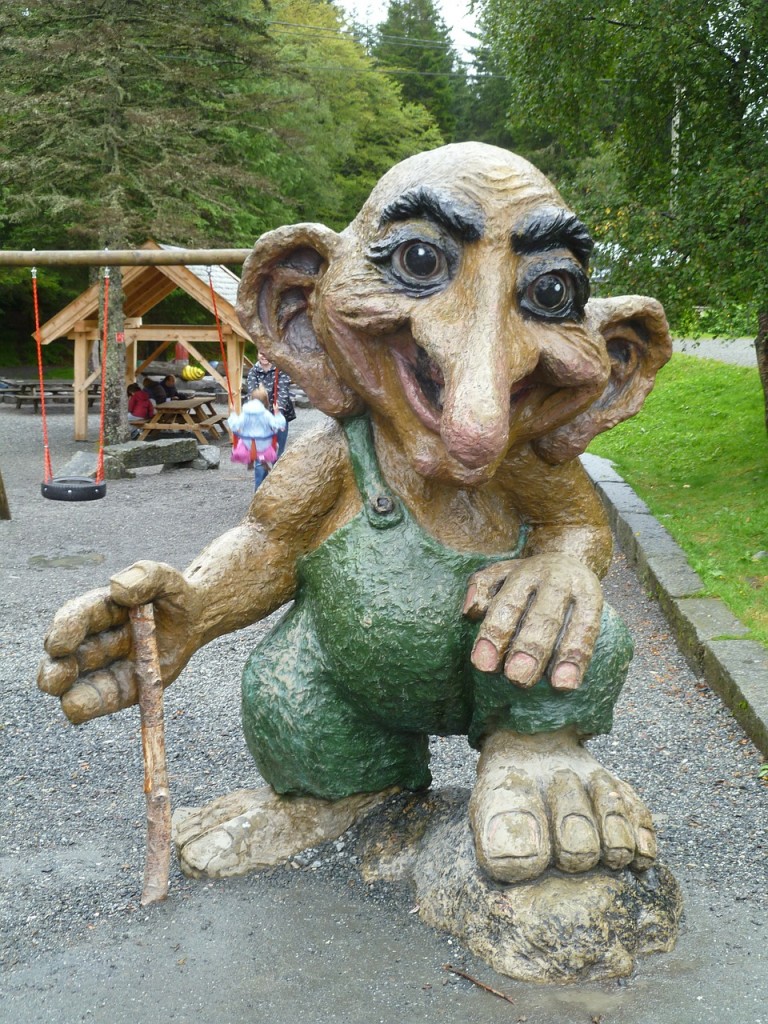 blog.norwegionabc.com

Norway has long since enchanted me. Between the beautiful scenery of the fjords and forests, the history of the Vikings and the fun little troll statues abound throughout the country, and the fresh seafood, it makes me want to pack my bag now. Ahhh, I can almost smell the crisp, clean air. I feel like Mother Nature may have outdid herself in Norway.

P- Patagonia, Argentina
I've only recently learned about the city of Patagonia and it's quickly made it's way to the top of my list. Here you can see glaciers cracking, and hear the thunderous noise it entails, see smaller pieces breaking off and floating away. You can even walk on them!
Q- Quebec City
Quebec City with its cobblestone streets, 17th century houses, soaring church spires, and home to the Montmorency Falls (which are taller than Niagara Falls, they'll have you know…) is a city I could get used to!
R- Reykjavik, Iceland
With it's colorful buildings, mountainous backgrounds, friendly people, and cute cafes- Reykjavik might soar to the tops of your must visit list as well. Then you add in the opportunity to go to The Blue Lagoon where you can rest in the heated, healing waters, while you stare at stunning scenery, and hope to get your chance seeing Northern Lights in an unforgettable place.
S- Salzburg, Austria
Known for being home to Mozart and The Sound Of Music, Salzburg is much more than that. Enjoy it's awe inspiring scenery, grand architecture and manicured parks. Sit at a cafe and linger over coffee and cake.
T- Tallin, Estonia
I have Rick Steves to thank for my love of this destination. I was watching one of his travel shows on TV, when they stopped in Tallin. If you've ever just been called to a city and have it feel like home even though you've never been there…this is how I feel for Tallin, Estonia.
U- US Virgin Islands
You can't go wrong with perfect weather, crystal clear water, swaying palm trees, and sandy beaches. Now's your chance to try out snorkeling, jet skiing, or just digging your toes in the sand and feeling the heat of the Caribbean sun on your skin.
V- Vancouver, British Columbia, Canada
wwildarroww.wordpress.com
Vancouver has an array of natural beauty. A city where you can ski in the morning and be at the beach in the afternoon. So many great walking paths, farm to table food scene, craft beers. It's not often you can get Nature and Nightlife packed into one city.
W- Watkins Glen State Park, NY
Watkins Glen State Park in, NY. Beautiful. Stunning. Idyllic. Magical. Storybook. These are words that come to mind when I see pictures of this place. I literally grew up an hour away from here and had no idea it existed. Live there for 18 years….no clue what was nearby. I will make it back here. Mark my words.
X- Xi'an, China
dreamingtourism.wordpress.com